Art: The Language of Learning (January 27- April 25, 2017)
Art: The Language of Learning
the first in a series of three multiarts shows exploring the incredible power of the
Arts in Learning, Healing and Community
Exhibit runs
January 27 - April 25, 2017
Free admission to exhibit and Opening & Closing Receptions

Open Gallery Hours: Tuesdays & Thursdays, 1:30 - 6:30 PM

Explore the incredible power of the arts to advance learning as Life Force Arts Center presents the art exhibit and multiarts show
Art: The Language of Learning,
running
January 27 - April 25, 2017
at Life Force Arts Center, 1609 W. Belmont, Chicago IL 60657. Opening Reception is
Friday, January 27, 2017 from 6 - 10 PM
. Closing Reception is
Tuesday, April 25, 2017 from 7 - 9 PM
. Open Gallery Hours are Tuesdays and Thursdays
1:30 - 6:30 PM
, and by appointment. Admission is free to the exhibit and Opening and Closing Receptions. Workshops, performances and other events related to the theme will be held as part of the show. For more information, please contact Joan Forest Mage, Artistic Director,
773-327-7224
,
joan@LifeForceArts.
o
rg
.
Art: The Language of Learning
is the first in Life Force Arts Center's 2017 series of exhibits,
Art: The Language of...
exploring the incredible power of the Arts in Learning, Healing and Community Building.
Art: The Language of Learning
explores the myriad ways the arts enhance learning and education. The arts are a bridge between the conscious and unconscious mind, helping us perceive, learn about and express both our inner and outer worlds. People have different "languages" of learning: seeing, hearing or doing. Teachers know that communicating to a student in their native "language" of the visual, literary or performing arts can create remarkable success in education. Children learn math through studying music; people with brain injuries re-learn to speak by singing. Visual art teaches measurement, proportion and dimension. Literary art and theater help students increase vocabulary, understand metaphor and develop social and emotional skills. Join us as we explore the incredible power of the arts to advance learning.
The exhibit features a wide variety of media including painting, photography, sculpture, mixed media and installation. Life Force Arts Center Artistic Director Joan Forest Mage says, "It's fascinating to see the interpretations artists have about the theme. At LFAC, our art exhibits create sacred space in which events become healing rituals: performances, concerts, poetry readings, workshops, lectures are all infused with transformative power to heal and enlighten those present."
Featured artists - Art: The Language of Learning
Steven Blaine Adams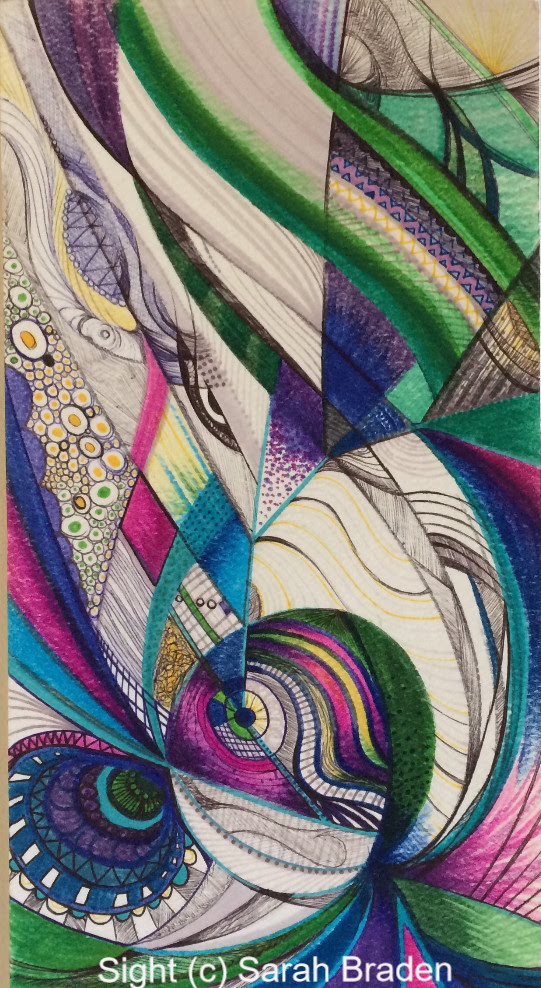 Sharon Bechtold

Christopher Bednash

Sarah Braden

Mary Burton

Ladan Ghajar

Dorothy Graden

Kat Kidwell

Colleen Koziara

Jessica Kronika

Alexia Macri

Janine Peltier Macris


Lorraine Moretti

Britt Posmer

Diana Rudaitis

Richard Selby

Jessica Thompson

Sujata Tibrewala

Art: The Language of Learning is the seventh exhibit in the four year Life Force Arts Manifesto series. Each year (2015, 2016, 2017 and 2018) Life Force Arts Center will focus on one section of its core statement, the Life Force Arts Manifesto.

Life Force Arts Center (LFAC)
is a community of teaching-healing artists who explore the connection of the arts, healing and spiritual practice. Based in the Life Force Arts Wheel, a modern retelling of perennial wisdom teachings that value love and creativity, LFAC presents visual, literary and performing art exhibits, events and publications that awaken human potential, deepen mystical experience and create spiritual transformation.
Last modified: Thursday, April 6, 2017, 4:22 PM