Life Force Wheel - The Companion & The Warrior (April 25 - July 15, 2014)
The third in a series of multiarts shows exploring the deep Archetypes of human existence
Exhbit runs April 25 - July 15, 2014

Free admission to exhibit
& Opening & Closing Receptions
Explore the Companion and Warrior Archetypes, those who stand up for what they love and believe in, as Life Force Arts Foundation presents the art exhibit and multiarts show
Life Force Wheel:The Companion & The Warrior,
running April 25 - July 15, 2014 at Life Force Arts Center, 1609 W. Belmont, Chicago IL 60657. Opening Reception is Friday, April 25, 2014 from 3 - 9 PM. Closing Reception is Tuesday, July 15, 2014 from 7 - 9 PM. Gallery hours are Mondays and Thursdays 1:30 - 6:30 PM, and by appointment. Admission is free to the exhibit and Opening and Closing Receptions. Workshops, performances and other events related to the theme of The Companion & The Warrior Archetypes will be held as part of the show. For more information, please contact Joan Forest Mage, Executive Director,
(773) 327-7224
,
joan@LifeForceArts.
o
rg
.
The Companion and Warrior Archetypes are the hero and his or her comrades: Don Quixote and Sancho Panza; Robin Hood and his Merry Men; Dorothy and the Scarecrow, Tin Man and Lion. The Companion follows and supports the Warrior. The Companion "has the Warrior's back," protecting him/her for the accomplishment of mutual goals. The Warrior stands up for what she believes in. What she loves is what she fights for. The Warrior understands his own power, impact and boundaries. The Warrior acts on the positive meaning of fight: to defend oneself, to take action to protect others, and to inspire others to mutually accomplish a worthy goal. Both Companion and Warrior work with the Skill of Empowerment: standing up for what you believe in, knowing how to lead and follow, and having a clear sense of self-identity.
The artwork in this exhibit features a wide variety of media including painting, photography, sculpture, fabric art and installation. Life Force Arts Foundation Executive Director Joan Forest Mage says, "It's been fascinating seeing the interpretations artists have about this theme. From tribal Warriors to a child walking a picket line, from a Mother being both Warrior and Companion to her children to abstract renderings of mythical heroes, this show expands our understanding of these powerful Archetypes."
The Companion & The Warrior
is the third a series of shows called
Life Force Wheel
. This year-long, six show series of art exhibits and multiarts presentations explores the deep Archetypes of human existence. The Life Force Wheel is a spiritual teaching based in ancient, universal wisdom, received through inspiration by modern shamanic practitioner Joan Forest Mage. The Wheel is based in a deep awareness of our unity with all beings, and seeks to foster healthy relationships between the individual, human society, nature and the spirit realm. The six show series began on December 8, 2013 with the Teacher Archetype and concludes in January 2015 with the True Self Archetype. All shows will be held at Life Force Arts Center, 1609 W. Belmont, Chicago.
Featured artists for Life Force Wheel: The Companion & The Warrior
Steven Blaine Adams
Steve Baltrukonis
J. Penney Burton
Calaj
Mariela de la Paz
Kurt Fondriest
Dorothy Graden
Vivian Gutierrez
Te
rry Hall
Colleen Koziara
Thom Lausch
Karin Levitski
George Lindmark
Lauren Pitasch
Britt Posmer
Kevin Seymour
Szmeralda Shanel
There are ten Archetypes o
n the Life Force Wheel. Each is a role which contributes to the harmony between the individual and the Web of Life. The Life Force Wheel series of shows will include art exhibits, performances, poetry readings, workshops, lectures and other events to help the audience gain the wisdom of each Archetypal energy.
The mission of Life Force Arts Foundation (LFA) is to celebrate and activate the spiritual power of the visual, literary and performing arts in artists and audiences. We focus on the arts as a common ground of human expression, where artists and audiences of diverse spiritual traditions can honor each other, and share their personal and collective experiences of the spiritual aspect of life. The Foundation operates Life Force Arts Center (LFAC), Chicago's spiritual art gallery and performance space, which presents visual art exhibits, dance, theater and music performances, author book signings and workshops with artists who are experts in the spiritual dimension of artmaking.


Local 207 Strike (c) Terry Hall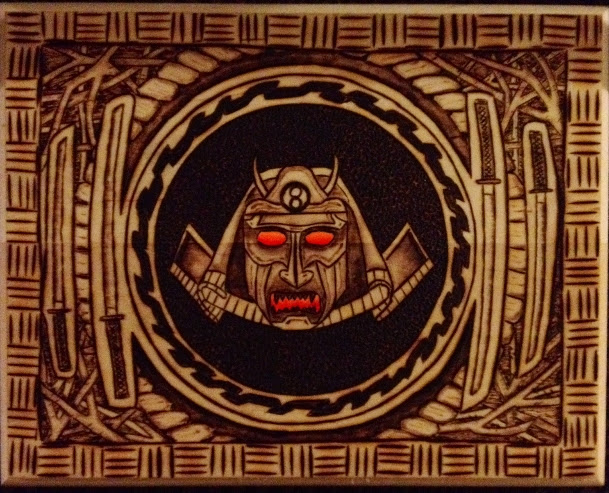 Last modified: Tuesday, April 3, 2018, 2:15 PM