The Creative Soul: Art & The 9 Levels of Self (October 8, 2016 - January 10, 2017)
the third in a series of three multiarts shows exploring
what art is and why it's important: to awaken sentient experience; to create other worlds through art, play & ritual; to communicate with the many levels of self


Exhibit runs October 8, 2016 -
January 10, 2017
Free admission to exhibit and Opening & Closing Receptions
Explore the many levels of Spirit, Soul and Self from which art originates as
Life Force Arts Center
presents the art exhibit and multiarts show
The Creative Soul: Art & The 9 Levels of Self,
running October 8, 2016 - January 10, 2017 at Life Force Arts Center, 1609 W. Belmont, Chicago IL 60657. Opening Reception is Saturday, October 8, 2016 from 7:30 - 10 PM.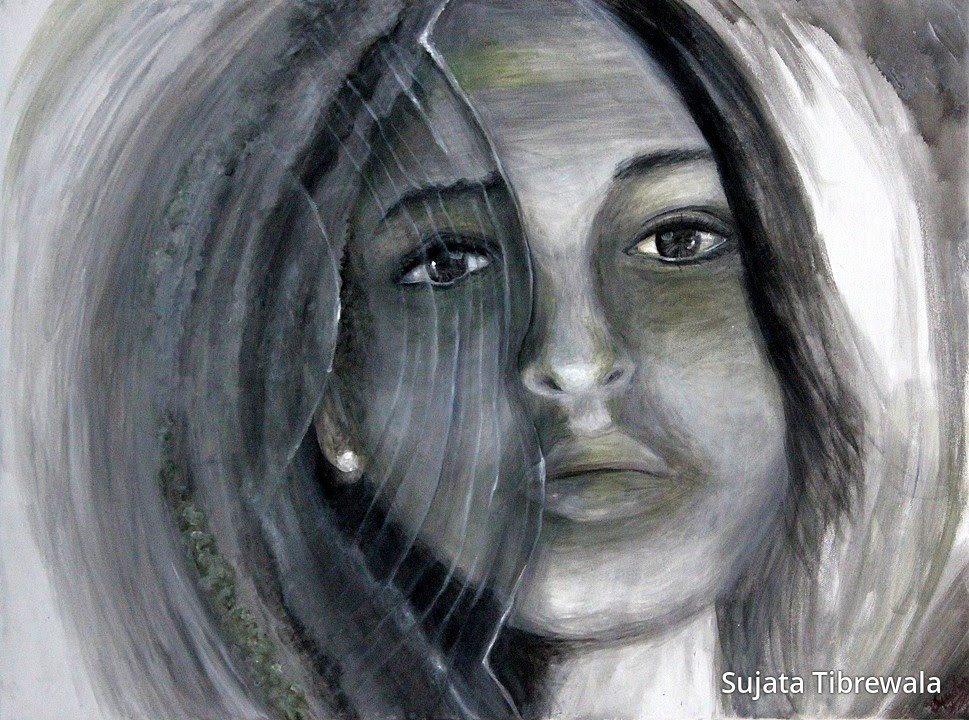 Closing Reception is Tuesday, January 10, 2017 from 7 - 9 PM. Open Gallery Hours are Tuesdays and Thursdays 1:30 - 6:30 PM, and by appointment. Admission is free to the exhibit and Opening and Closing Receptions. Workshops, performances and other events related to the theme will be held as part of the show. For more information, please contact Joan Forest Mage, Artistic Director,
773-327-7224
,
joan@LifeForceArts.
o
rg
.
Life Force Arts Center's 2016 exhibits,
The Creative Soul
series, explore three different meanings of what art is and why it's important: to awaken sentient experience, to create other worlds through art, play and ritual, and to communicate with the many levels of self.
The Creative Soul: Art
& The 9 Levels of Self
explores the many levels of Spirit, Soul and Self from which art originates. Based in the theory and practice of Shamanic Expressive Art created by Joan Forest Mage, the 9 Levels of Self are the Integrated Self, Physical Body, Emotional Body, Spiritual Body, Sub-personalities, Imprints of Individuals, Group Energy, Spiritual Entities and Life Force. These aspects of Self are a map from the innermost landscape to the farthest reaches of external worlds. Knowing and working with these Levels creates profound and powerful healing and artistic expression.
The exhibit features a wide variety of media including painting, photography, sculpture, mixed media and installation. Life Force Arts Center Artistic Director Joan Forest Mage says, "It's fascinating to see the interpretations artists have about the theme. At LFAC, our art exhibits create sacred space in which events become healing rituals: performances, concerts, poetry readings, workshops, lectures are all infused with transformative power to heal and enlighten those present."
Featured artists - The Creative Soul: Art & The 9 Levels of Self
Sharon Bechtold
Diana Rudaitis
The Creative Soul: Art & The 9 Levels of Self
is the sixth exhibit in the four year
Life Force Arts Manifesto
series. Each year (2015, 2016, 2017, 2018) Life Force Arts Center focuses the theme of its shows on one section of its core statement, the
Life Force Arts Manifesto
Life Force Arts Center is a team of teaching-healing artists who activate the spiritual power of the visual, literary and performing arts to create healing, learning and community. We focus on the arts as a common ground of human expression, where artists of diverse spiritual traditions present artistically excellent exhibits, events and publications to awaken human potential, create spiritual transformation and connect audiences to the mystical dimension.
Last modified: Tuesday, April 3, 2018, 1:51 PM